...research and education to advance understanding of the ocean and its interaction with the Earth system, and to communicating this understanding for the benefit of society.


WHOI Media Relations
@WHOImedia Woods Hole, Ma.
Woods Hole Oceanographic Institution (WHOI) is the world's largest private, nonprofit ocean research, engineering and education organization.
http://www.whoi.edu/page.do?pid=7547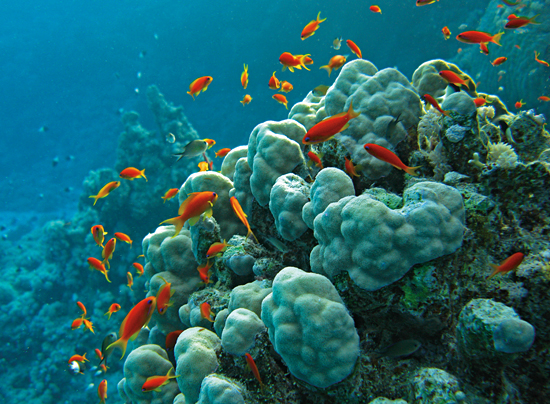 Reef-building corals create habitats for many other organisms. The corals reefs of the Red Sea are highly diverse and unique in the world, providing shelter and sustenance for abundant fishes and other marine life. A research partnership with King Abdullah University of Science and Technology in Saudi Arabia is providing WHOI scientists a rare opportunity to study the Red Sea, including an assessment of pristine coral reef ecosystems near the Saudi Arabia coast.