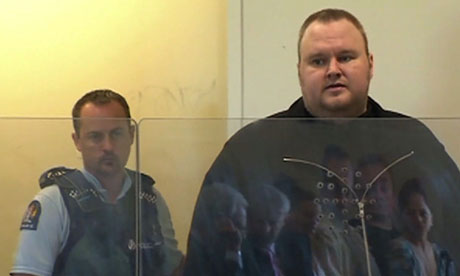 Megaupload founder proposes free New Zealand broadband
paid for by lawsuits over 'unlawful' destruction of his business
Guardian
The 38-year-old, better known to his mother as Kim Schmitz,
made a fortune reputed to exceed £100m
with his hugely popular
Megaupload
file storage site,
Originally based in Hong Kong, Dotcom has had New Zealand residency for two years.
In January this year dozens of police raided his mansion in Auckland and other addresses on behalf of the FBI. Six months later New Zealand's high court
ruled that the operation was illegal
, casting doubt on the 6ft 6in entrepreneur's extradition. Dotcom has been on bail since February.